Missouri River Fly fishing Trips
Custom Guided Fly Fishing Trips on Montana's Missouri River
The Missouri River: Your Fly Fishing Basecamp
From our Missouri River Basecamp in Craig, MT, anglers fly fishing with the Montana Angling Company will enjoy a unique and diverse fly fishing trip centered around the world-class fly fishing on the Missouri River. This location offers anglers the opportunity to fish the Missouri River as well as a host of other blue-ribbon rivers and streams including: the Blackfoot River, the Dearborn River, the Land of the Giants, and rivers off the beaten path.
We work with our anglers to create custom fly fishing trips and experiences, catering to individual preferences.
The Missouri River is world-famous for its blanket hatches, large trout, consistent production, and quality dry fly fishing throughout the year. Our Missouri River fly fishing trips build upon this and offer anglers custom outfitting, great lodging, and expert guiding. Trip length, types, rivers, and lodging are all custom options and part of our custom outfitting program.
Trip Details
Our Missouri River fly fishing Trips are based in Craig, MT. We offer an unmatched variety of trip types, destinations, and a professional guide staff committed to working hard, teaching anglers, and safety.
Due to the seasonal nature of fly fishing in Montana, our specific offerings vary throughout the year, but anglers can expect great fly fishing on the Missouri River and surrounding waters from early Spring, through Summer, and into late-Fall.
Our Missouri River fly fishing trips are well suited and rewarding for anglers of all skill-levels.
Quick Facts:
Season: March-November
Best Fly Fishing: April 15-July 15 and September 1-October 31
Lodging: Craig, MT; Cascade, MT; Wolf Creek, MT; and Helena, MT
Nearest Airports: Helena Regional Airport (HLN) and Great Falls International Airport (GTF)
For best guide availibility, we recommend anglers book their Montana fly fishing trip 4-12+ months in advance.
Book Your Next Montana Fly Fishing Trip
Rates:
Full Day Trip: $675 per guide (1-2 anglers)
Half Day Trip: $575 per guide (1-2 anglers)
We can accomodate groups of all sizes.
Included:
Professional guiding and instruction, Rod and Reel, Flies, Terminal Tackle, Streamside Lunch, and Non-Alcoholic Beverages
Excluded:
Montana Fishing License, Personal Outdoorwear, and Guide Gratuity
Missouri River Basecamp Lodging:
Missouri River Basecamp Trips:
Missouri River Basecamp Rivers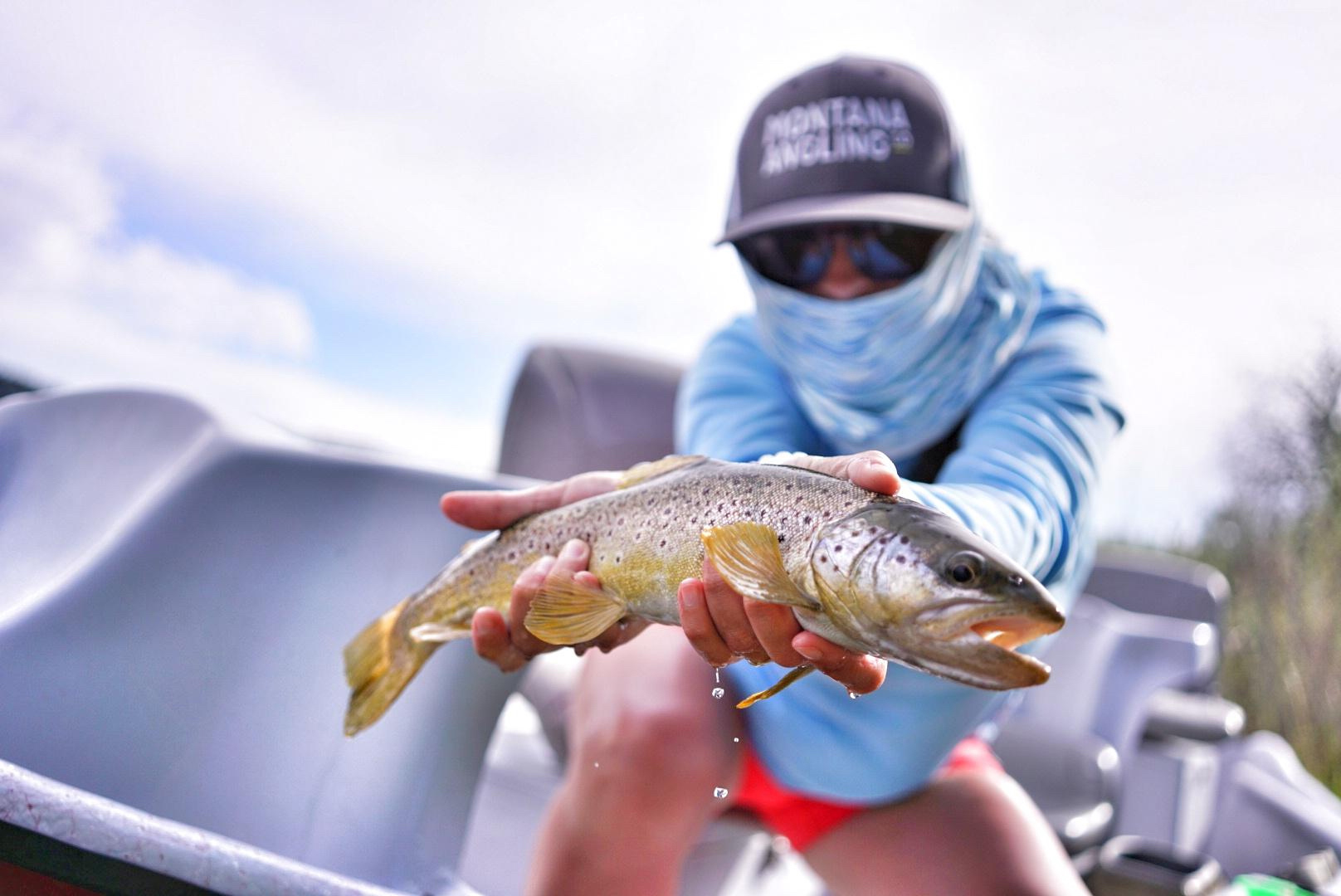 Missouri River
The Missouri River is Montana's finest tailwater fishery. 5000+ trout per mile and 35+ miles of blue ribbon river. Join us on your next trip.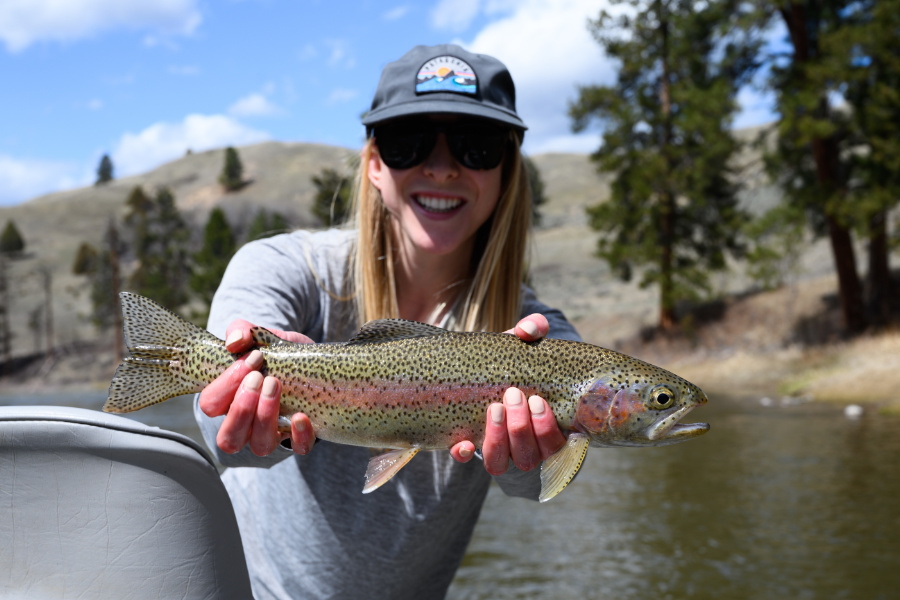 Blackfoot River
Blackfoot River fly fishing trips with our fly fishing guides are a classic freestone experience on one of Montana's most scenic rivers.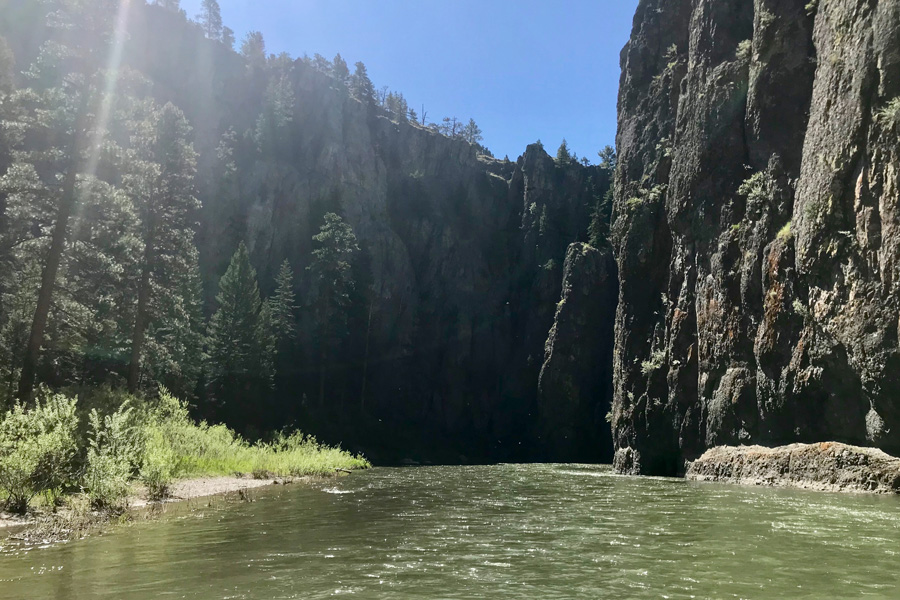 Dearborn River
The Dearborn River offers anglers blue ribbon fly fishing and scenic floating in a truly authentic Montana wilderness setting.

Don't Wait, Book Your Fly Fishing Trip Today!