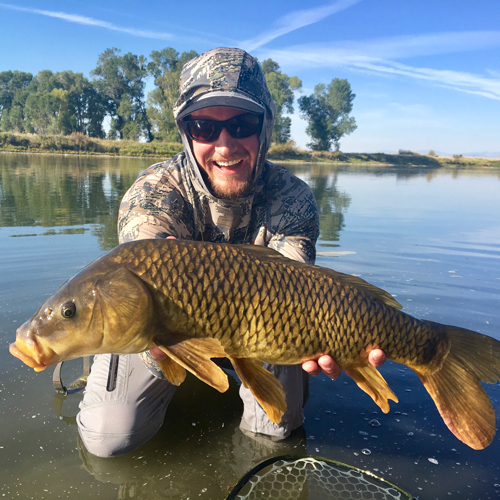 Tyler Stephens
Tyler's earliest memories are of fishing the rivers and lakes of Michigan. This early introduction to the outdoors drove him to find the best fly fishing in the United States and he settled on Montana. Tyler is an accomplished outdoorsman both on the river and in the field spending his Spring and Summer on the river with anglers and Fall in the mountains with elk hunters. His lifetime of experience is evident, and a day on the water with Tyler is sure to be filled with great stories, great laughs, and great fly fishing. He is always willing to get out earlier, stay out later, and put in the hard work to make his anglers' day a success. Tyler stays busy in the Winter trapping and tying flies, counting down the days until fly fishing and hunting season.
"Custom Outfitting. Expert Guides. Authentic Montana. Fly fishing with the Montana Angling Company is all of these things. Contact us today and let us be your host on your next fly fishing trip to Montana and share with you the best fly fishing experience in the Big Sky State. Fish On!"
Don't Wait, Book Your Fly Fishing Trip Today!