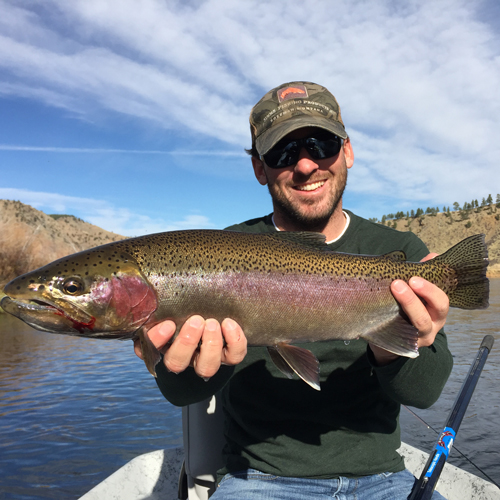 Stephen Caldwell
Steve is a Montana native, raised in Helena on the banks of the Missouri River, and grew up hunting and fishing around the state, with his Dad.
Steve wants anglers to know: "I truly love being a guide. My favorite part is teaching someone, especially a kid, into their first fish, or teaching a novice into their first eat on a dry fly to a sipping trout. There is something about talking and learning from all of the different walks of life that come through our drift boats that I love. I try to bring a lot of energy to the drift boat each day and for some reason after all these years and thousands of trout later, I still get fired up when I see a trout take off after a good hook set."
Simply put Steve is the kind of guide that works as hard as he can for his anglers, every day. In his off time, he likes to golf with friends, and spoil his wife and 2 kids the best he can.
"Custom Outfitting. Expert Guides. Authentic Montana. Fly fishing with the Montana Angling Company is all of these things. Contact us today and let us be your host on your next fly fishing trip to Montana and share with you the best fly fishing experience in the Big Sky State. Fish On!"
Don't Wait, Book Your Fly Fishing Trip Today!