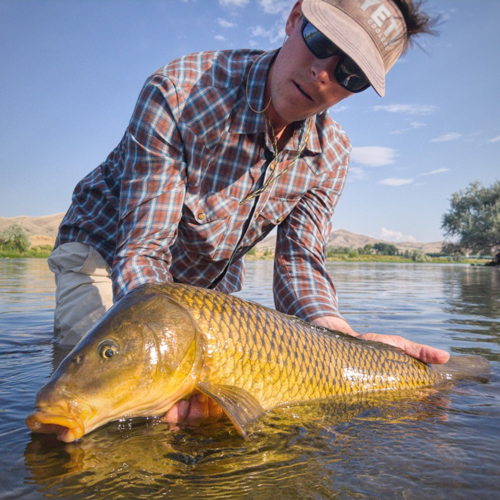 Nick Argyrakis
Good fly fishing guides bring a blend of passion, experience, and personality to the water each day. Nick will be the first to tell you great guides also bring "good times and high-fives". Nick comes to us from Virginia and his easy-going, always friendly, ever optimistic personality came with him.
Nick lives on the O'Hair Ranch outside of Livingston, Montana, a stone throw from Armstrong Spring Creek. He enjoys guiding anglers all across Southwest Montana and considers the Yellowstone River, Boulder River, and Paradise Valley Spring Creeks to be his homewaters. Nick is a full-time fly fishing guide and can be found on the water, chasing trout and other fish Spring, Summer, and Fall. The off-season means tying flies, chasing elk, skiing cold smoke powder, and resting his hands another season of high-fives.
"Custom Outfitting. Expert Guides. Authentic Montana. Fly fishing with the Montana Angling Company is all of these things. Contact us today and let us be your host on your next fly fishing trip to Montana and share with you the best fly fishing experience in the Big Sky State. Fish On!"
Don't Wait, Book Your Fly Fishing Trip Today!