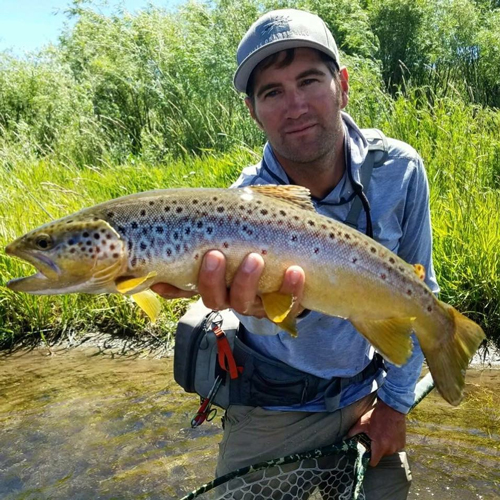 Jeff Pavlovich
Great instructor, accomplished fly tyer, always optimistic, and smooth on the oars, Jeff is the kind of guide you want on your boat. While based in Livingston, Montana, his guiding experience covers the whole state of Montana from the Yellowstone River to the Kootenai River and practically every river and stream in between. Jeff enjoys having happy anglers and bent rods on his boat and works hard each day to make it happen. You'd be hard pressed to find a more experienced and professional guide in the Big Sky State. The offseason for Jeff means guiding elk hunters, trapping, training bird dogs, and tying custom flies for the upcoming fly fishing season.
"Custom Outfitting. Expert Guides. Authentic Montana. Fly fishing with the Montana Angling Company is all of these things. Contact us today and let us be your host on your next fly fishing trip to Montana and share with you the best fly fishing experience in the Big Sky State. Fish On!"
Don't Wait, Book Your Fly Fishing Trip Today!