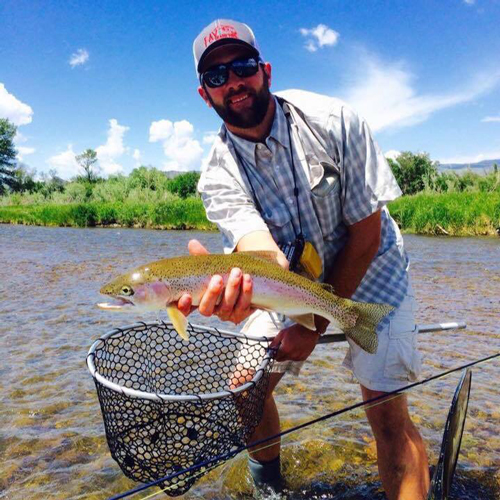 Guy Flynn
Guy grew up on the banks of the Madison River in the small trout town of McAllister, Montana and considers the rivers and mountains of Southwest Montana to be his backyard. He spends the Spring and Summer months sharing his homewaters with anglers and spends the Fall with hunters chasing elk in the mountains.
Easy-going and ever-friendly, Guy considers guiding to be as much about teaching as it is anything else, and his local knowledge of Southwest Montana as well as proven experience on the water make him a great guide for seasoned and novice anglers alike. Guy finds rising trout, wild rivers, and bugling elk to be three of the great joys in life and has made it his job to share them with you.
Interested in world-class Elk hunting in Montana? http://www.montanaelkandtrout.com/
What our Anglers Say
"We had an awesome experience with Montana Angling Co. Max worked with us to make sure we had the perfect day to go fishing. Our guide was Guy Flynn, and he was great. He was very patient with us and we enjoyed the conversation. He was putting us on fish all day long. Overall, we had a great experience, and I will definitely use Max's company again on our next trip to Montana."
-Bryan L. Fayetteville, AR on Google Reviews
Don't Wait, Book Your Fly Fishing Trip Today!