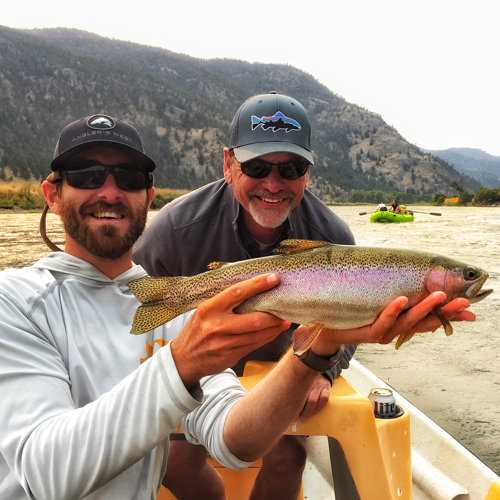 Buddy Holcombe
Buddy is a hard-working guide always willing to go the extra mile to make his anglers' day great. He has a special place in his heart for the backcountry of the Greater Yellowstone Ecosystem, making him a great resource for finding the quieter waters off the beaten path.
Introducing the sport of fly fishing, its ethic, techniques, and peaceful energy to youngsters and adults is a passion of his and he considers having someone catch their first fish to be one of a guide's great accomplishments. He is based in Livingston, MT and spends his time on the many blue ribbon trout rivers in the area.
His patience and encouraging attitude make him a great guide for anglers of all skill levels to fly fish with. The offseason has taken Buddy all over the world, from guiding troubled teens on canoeing expeditions in Alaska, to working on communications towers in Antarctica and all points in between. Like all good Montana fly fishing guides, when he truly has off time, he fishes.
What our Anglers Say
"I have now been on 4 different trips with Montana Angling Co. and can say that their guides really are the best. Max always checks in before and after each trip, and the guides always accommodate our requests and make contact with us the day before for any last minute changes. Whether you are a novice or avid angler MAC has a package and guide who is ready to share with you their favorite hole and custom homemade flies! We will be back! Thank you Max, Spencer, Buddy, and Jordan."
-Jonathan Z. from Seattle, WA on Google Review
Don't Wait, Book Your Fly Fishing Trip Today!