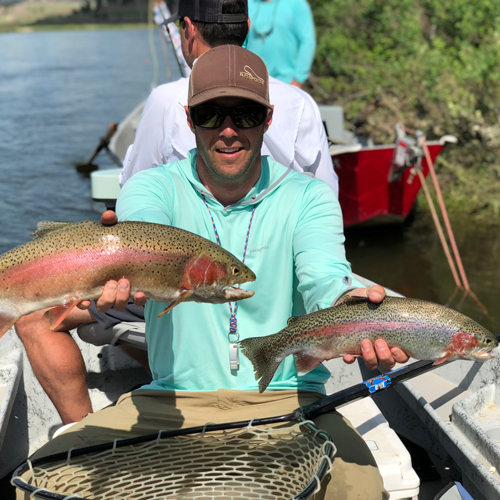 Billy West
Growing up in Livingston, Montana, along the banks of the Yellowstone River, Billy is no stranger to Montana waters. After multiple overseas deployments in the Army, Billy fell in love with the healing power of fly fishing and became passionate about sharing that experience with others.  
He is always happy to help new anglers develop their skills as well as helping seasoned anglers chase large fish on dry flies. Residing in Helena, Montana, Billy specializes in guiding anglers on the Missouri River. In the off season, Billy can be found chasing upland birds with his dogs Rodney and Ringo, hunting big game with his family, and chasing powder storms across the great state of Montana.
"Custom Outfitting. Expert Guides. Authentic Montana. Fly fishing with the Montana Angling Company is all of these things. Contact us today and let us be your host on your next fly fishing trip to Montana and share with you the best fly fishing experience in the Big Sky State. Fish On!"
Don't Wait, Book Your Fly Fishing Trip Today!